We build true, custom models of your financial life.
At Plum Street Advisors we build true, custom models of your financial life and base all of our investment and financial planning recommendations on projections supported by math, not based on selecting a generic "template." That takes real work—and it delivers real value to our clients.
While others will select from a boiler plate "risk threshold", we'll create a Lifetime Financial Model.
At Plum Street Advisors, we work with each client to understand their unique needs.
We don't fill out a questionnaire and assign you to a generic portfolio – in fact, we don't even talk about investment strategy or "risk threshold" until we've built a comprehensive Lifetime Financial Model. Our Lifetime Financial Model is a tool that projects the rest of your life in terms of income and spending. We put in the "known" variables and project the rest to build a financial model of your life. It's a process that takes multiple meetings and hours of work. And, it's not built on a template created by off-the-shelf financial planning software. It's custom built—for you—based on your needs and your particular situation and updated as we continue to work with you. That's why it's so much work.
The Lifetime Financial Model gives us real substance behind the conversation about "risk threshold."
For example, a 50-year old with $500,000 in savings who anticipates using $100,000 to pay for college in the next 2-3 years and the remainder for retirement has two completely different "risk thresholds" for the $100,000 he plans to spend soon and the $400,000 that won't be spent for many years. "Tailoring" his portfolio to a "moderate" profile completely misses this. At Plum Street Advisors, we'll build these different financial goals into your investment strategy.
We never ask our clients to trust our "expert determination" when it comes to financial planning. We show our clients the numbers and help them make informed decisions.
Our Lifetime Financial Model can tell you approximately how much you need to save each year so that you can retire by age 62. Or it can tell you how much longer you might need to work if you buy that beach house."
Our Lifetime Financial Model doesn't make specific recommendations, rather it calculates the potential financial impact of the various decisions and choices you are facing. For example, our Lifetime Financial Model can tell you approximately how much you need to save each year so that you can retire by age 62. Or it can tell you how much longer you might need to work if you buy that beach house. The power of this is that it gives you (and your loved ones) the freedom to talk about financial goals as real world trade-offs with knowable impacts instead of abstractions.
Our Lifetime Financial Model prioritizes the work we do around financial planning—and gives us a basis for acting as your "financial thinking partner" in all areas of your financial life. Financial planning focus areas include topics such as insurance, tax, estate planning or budgeting. As a fee-only advisor, we don't sell our clients any insurance products, and we aren't lawyers or accountants, but we can advise our clients on what types of insurance products or legal and estate planning documents they should be looking at and refer them to qualified professionals who can complete the work for them in a directed and cost-effective manner.
The Important Things First
While we generally cover all of the financial planning issues with every client over the course of many years, the Lifetime Financial Model helps focus our work around the issues that are most pressing to your family now.
To get started, we will typically meet once or twice in person, on Zoom or by phone, but it may be more or less as we deem necessary. Although every situation is unique and we customize the work to fit each client, a typical client can expect the following deliverables a few weeks after our initial meetings:
---
1.  A draft Lifetime Financial Model, which will be revised as needed as we work together. Sometimes we get it perfect on the first try and sometimes it takes a little longer depending on how many goals clients have or if new information needs to be incorporated as dig into your financial life.
---
2.  A specific investment proposal that is based on meeting the financial goals of the client as outlined in our Lifetime Financial Model. Any investment strategy would include target market allocations, risk levels, appropriate use of tax-sheltered accounts, asset location goals and specific fund recommendations to maximize diversification and minimize investor fees and capital gains taxes.
---
As we continue our work together following the initial start-up phase, the following topics will be addressed depending on your needs and preferences:
---
3.  A review of the client's existing retirement plans, such as work-based 401(k) accounts, and specific recommendations on which investment options best meet the client's needs.
---
4.  Debt analysis
---
5.  Life insurance analysis
---
6.  Liability exposure analysis including legal issues and property and casualty insurance
---
7.  College funding analysis
---
8.  Assistance in establishing a budget based on the spending and saving goals established in our Lifetime Financial Model.
---
We will look into more comprehensive reviews of legal and insurance planning, as well as estate and tax planning depending on the specific needs of the client.
We meet with clients regularly to review investment accounts and we meet as often as necessary to address specific financial planning issues. We're also always available by phone or email. And because we don't bill by the hour, you don't ever have to worry about picking up the phone to ask a question.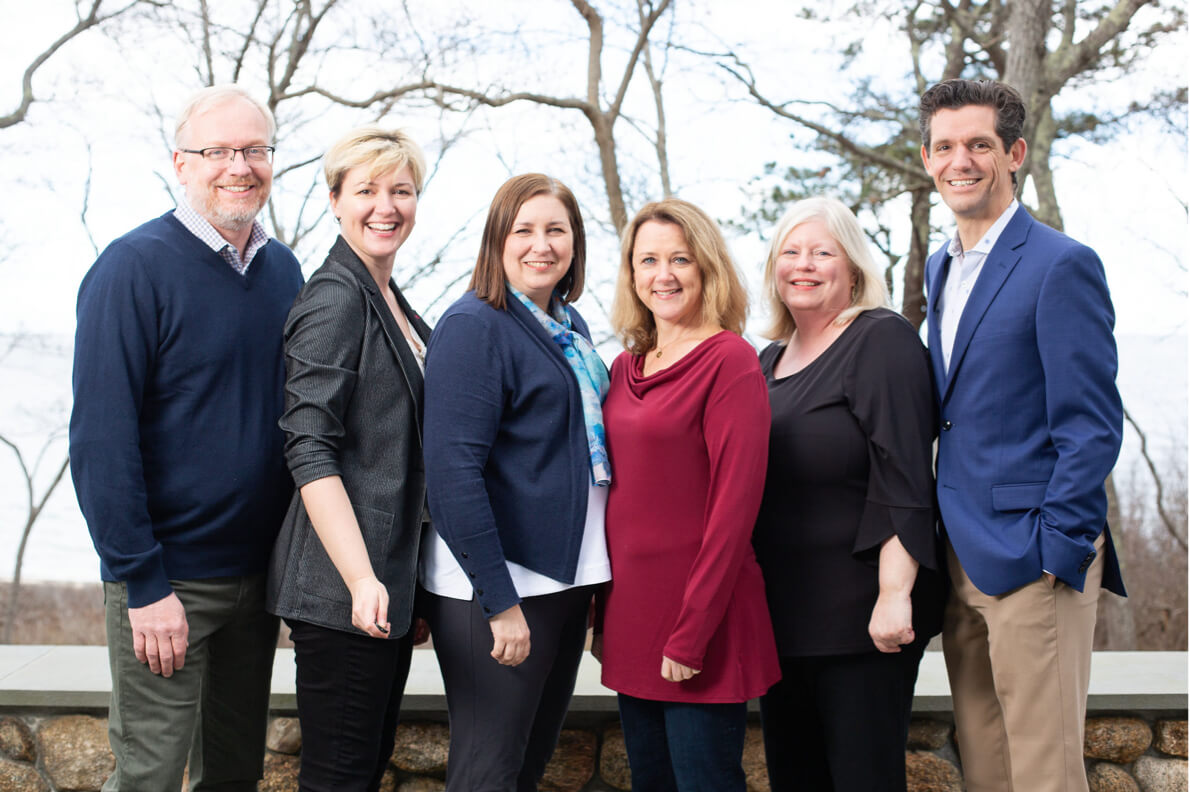 We build in-depth relationships with our clients by offering experienced guidance within the setting of a smaller, more personalized firm.
You can download our comprehensive market review in charts and tables from the link below. Topics covered include: Q2 2023 Market Chartbook Download TABLE OF CONTENTS: Market Summary World Stock Market Performance US Stocks International Developed Stocks...